Why the aged care industry is becoming a competitive environment
March 23, 2014 | Aged Care Management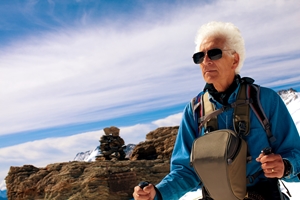 It's no secret that Australia's population is ageing.
At the recent National Aged Care Alliance meeting, held in Canberra, Age Discrimination Commissioner Susan Ryan revealed the number of people in Australia aged 85 years or older is expected to quadruple in the next four decades to reach 1.8 million people.
In December, the Australian Bureau of Statistics also reported the 65 years or older age group is the fastest growing in the country, and it will only get bigger as the Baby Boomer generation hits retirement age.
This calls for massive aged care reforms, stated Commissioner Ryan.
"We need to recognise and plan for this increased need for health service provision," she announced.
"This is an urgent and critical challenge for Australia: if we don't provide properly for aged care, we will have a human rights disaster on our hands."
The ever-rising number of older Australians may impact those running aged care facilities in a range of ways.
For one, it could make finding experienced aged care workers more difficult, as they'll be in hot demand in future. Commissioner Ryan suggested the position of aged care worker be added to the Skilled Occupation List so skilled migrant workers could be enlisted to fill vacant positions.
She also encouraged aged care facilities to hire older Australians as staff – but they would need to make sure "incentives, support, promotion and encouragement" were all in place to attract and retain such employees.
There will also simply be more people looking for aged care facilities in which to reside. This provides a fantastic opportunity for savvy business owners to up the ante in their aged care facilities and make innovation a priority.
Mirus Australia offers a range of Aged Care Management packages that can help you stand out from the crowd in what is fast becoming a competitive environment.