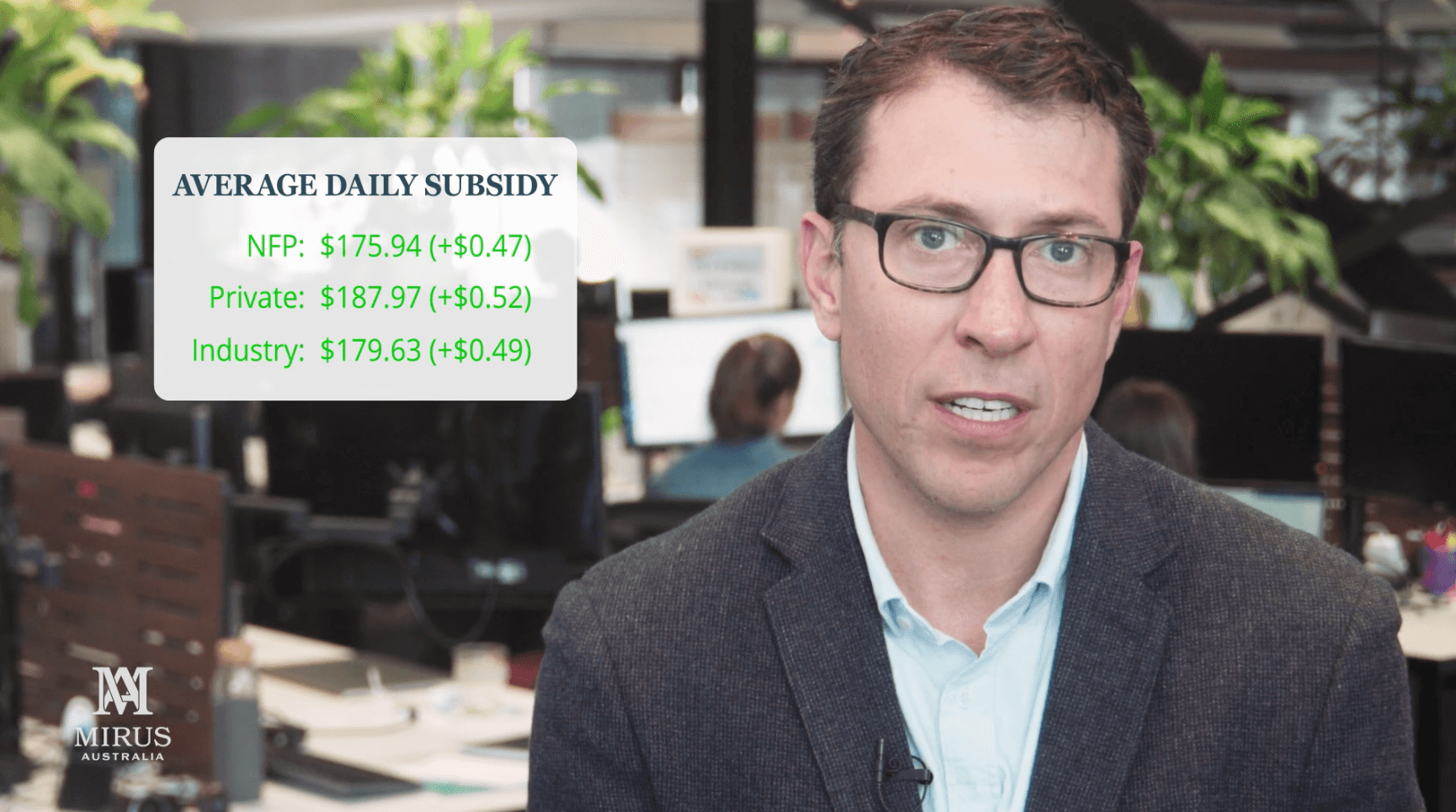 Please join Mirus Industry Analysis (MIA), a monthly video series hosted by Rob Covino.  Rob presents the previous month's key performance indicators across not-for-profit,  private providers and the cumalative industry trends from the 72,000+ beds the Mirus Australia team currently monitors for financial sustainability. Watch on demand here. 
Like you, our immediate priority is "flattening the curve" and minimising the spread of the coronavirus (COVID-19).
This situation is not hopeless, but it can certainly feel overwhelming.  We know you are currently managing the daily pressures and also trying to think ahead.
Well, maybe that does feel impossible?
We are working with our clients, partners and colleagues on how to plan and prepare for the future priorities. Financial safety.  
We provide financial safety to our clients from a distance. Did you know we were already supporting 80% of our clients remotely, just like we have for the past 10 years?
Please think of us when you need something done to stay on top of your business, compliance and clinical processes. Please continue to take great care of your staff and residents, we are here to take great care of your business. Please contact us. 
Just some of the information available:
Sign up to a free benchmarking + insights report for your facility against the industry trends.
Quick glance infographic below or please watch the video on demand here.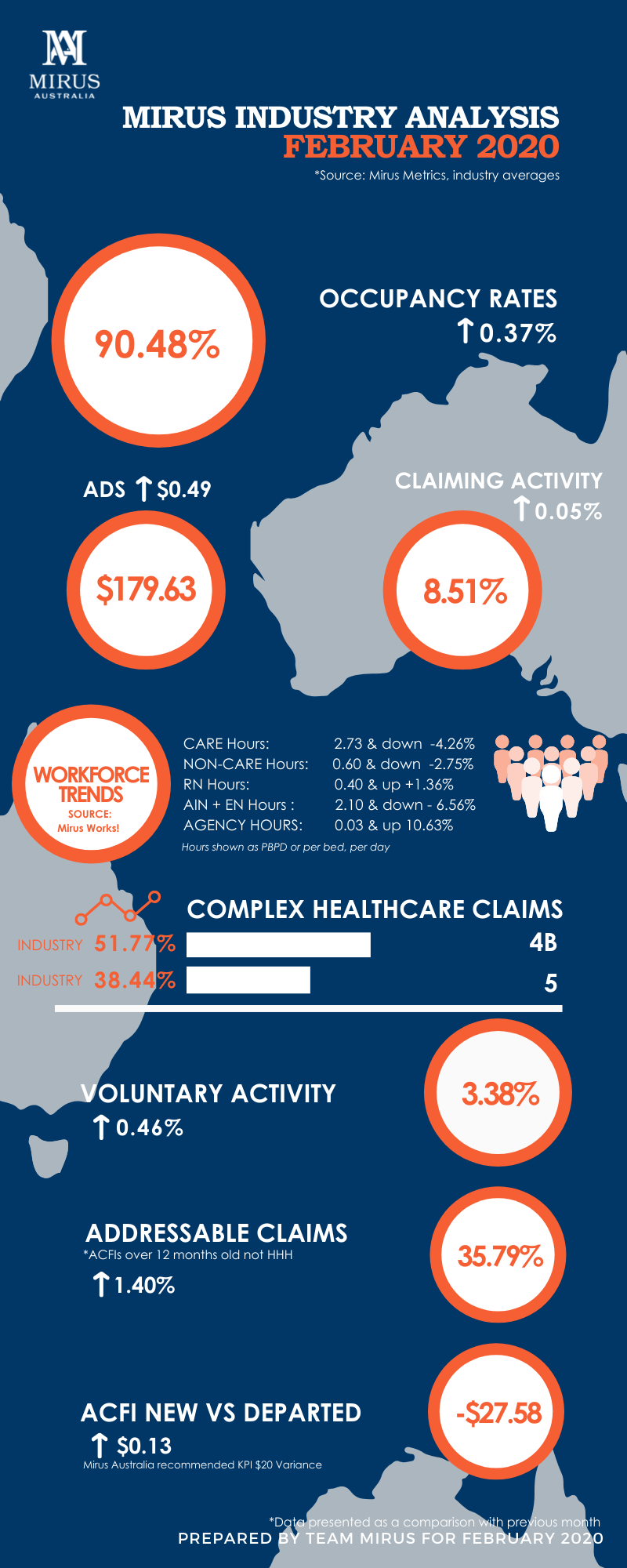 Thanks and see you next month!
Rob Covino + the Mirus Australia Team